First Line Friday is a meme hosted on
Rampant Readers
, where we share the first line of the novel we a currently reading in order to pique the interest of other readers like you. So basically, we just share the first sentence or two of the novel you are currently reading, and tell us whether or not it hooked you in!
The book: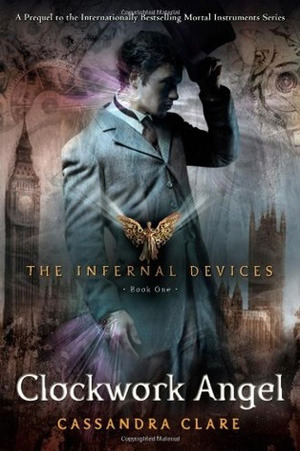 The year is 1878. Tessa Gray descends into London's dark supernatural underworld in search of her missing brother. She soon discovers that her only allies are the demon-slaying Shadowhunters—including Will and Jem, the mysterious boys she is attracted to. Soon they find themselves up against the Pandemonium Club, a secret organization of vampires, demons, warlocks, and humans. Equipped with a magical army of unstoppable clockwork creatures, the Club is out to rule the British Empire, and only Tessa and her allies can stop them....(Blurb via Goodreads)
The first line(s):

"The demon exploded in a shower of ichor and guts."


Hooked?